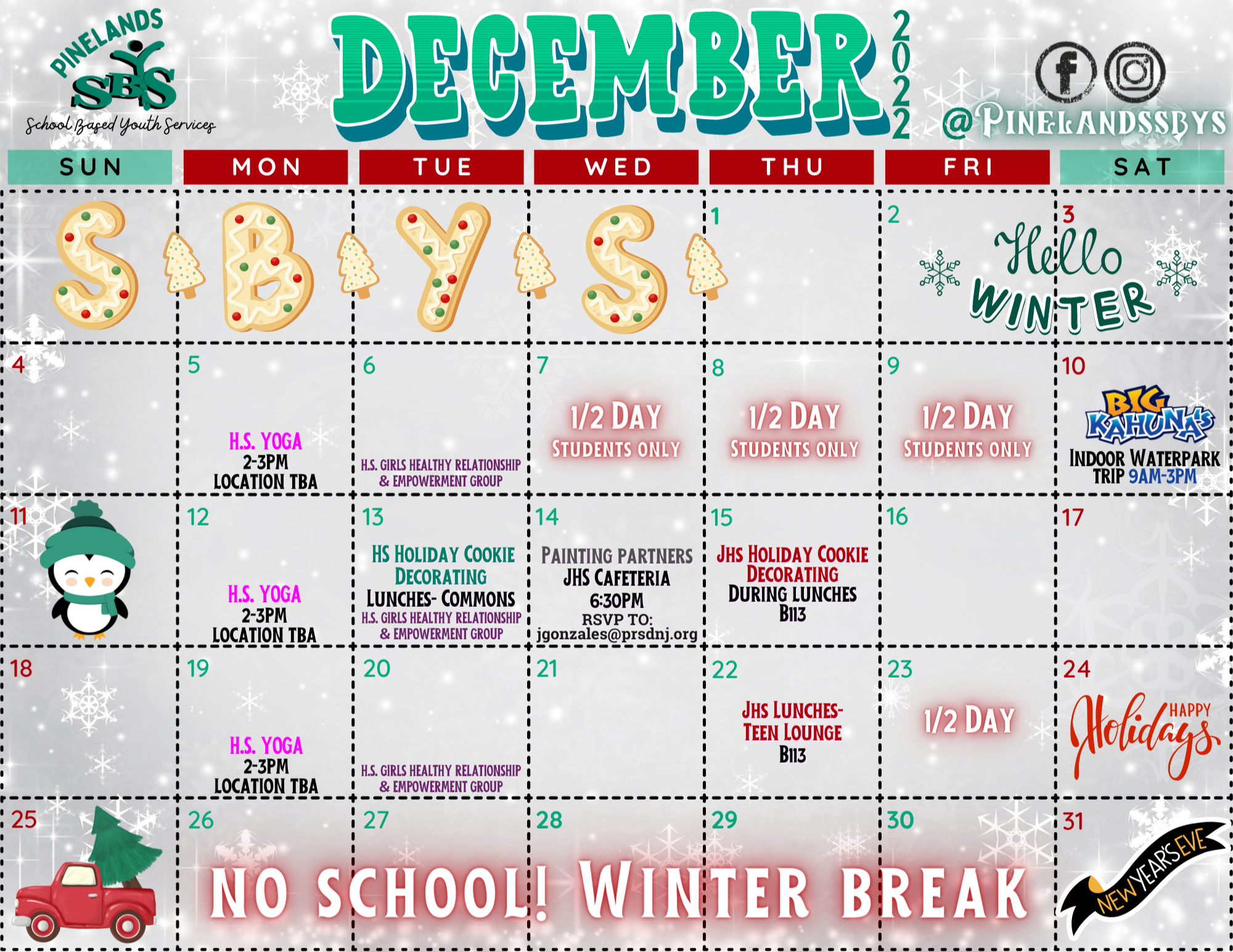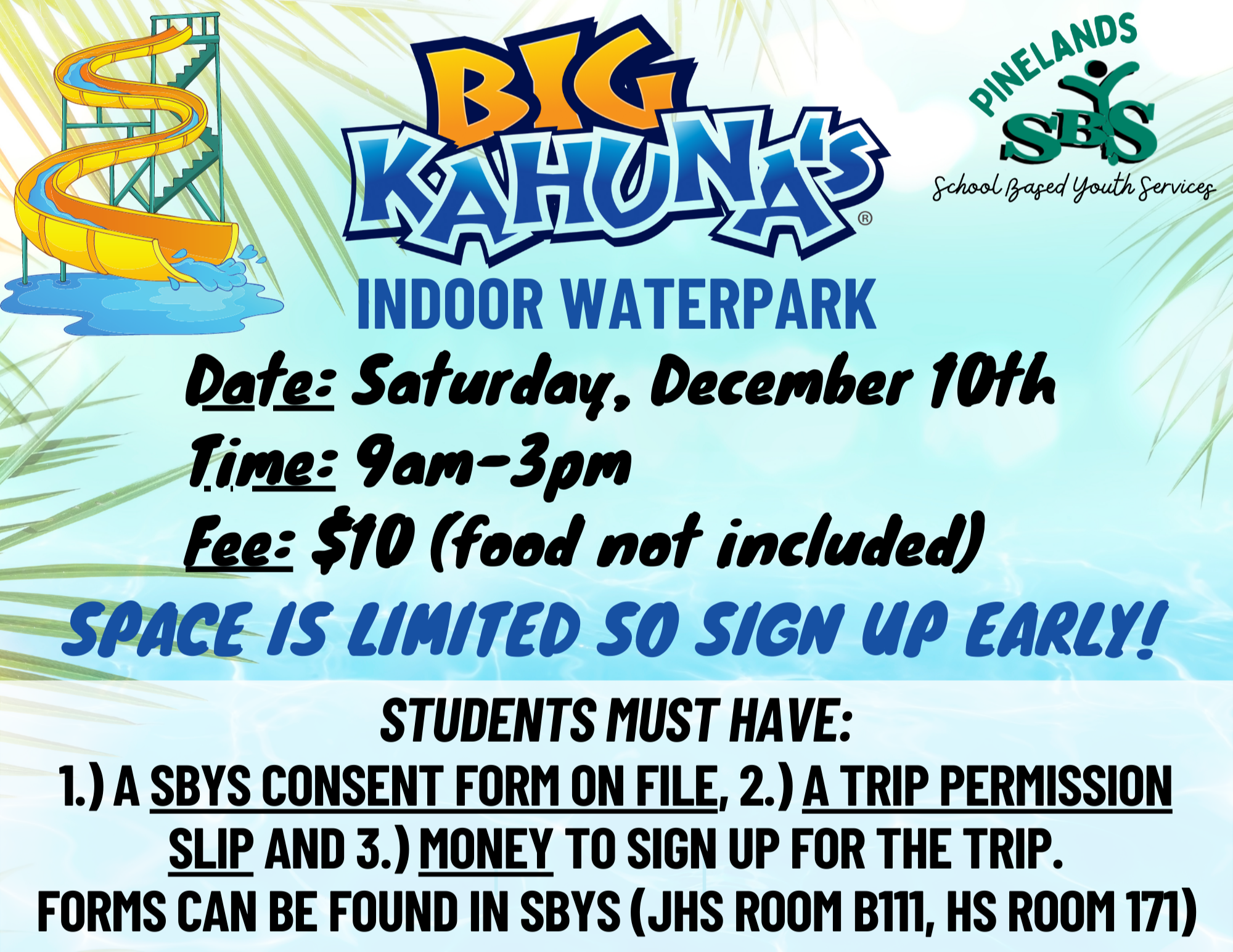 December 14th: Painting Partners - Student & Adult Role Model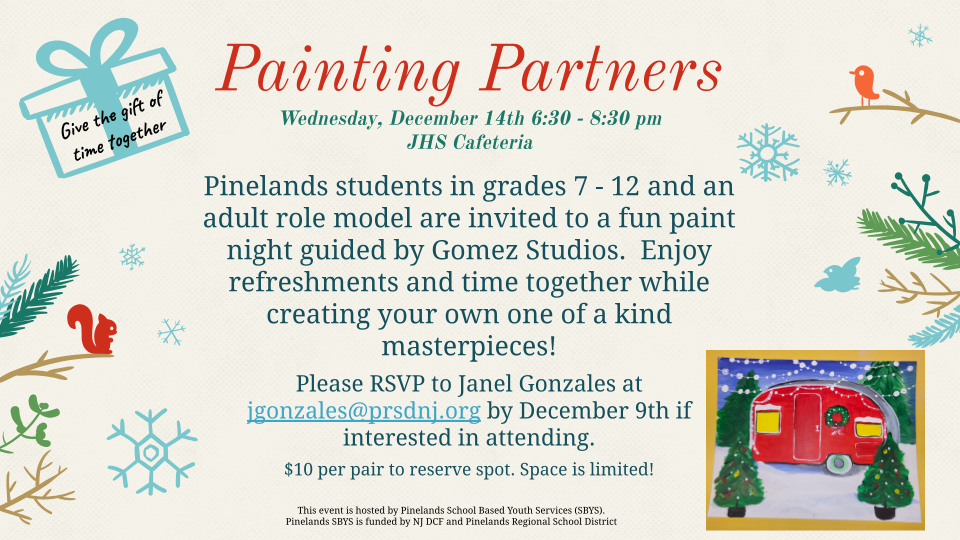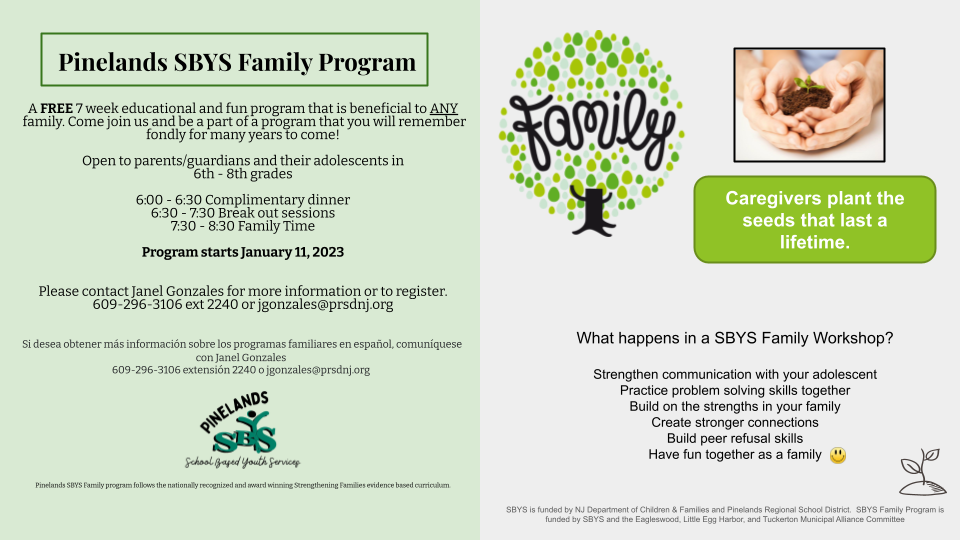 Stop down HS Room 171 or JHS B111 for more information!
At SBYS, students engage in fun and healthy recreational activities that promote socialization, self esteem and relationship building. Some activities we provide:
Lunch/After School/Evening Events
Lunch Activities

Teen Lounge/Video Games

Fun Tournaments (Dodgeball, Super Smash Bros, etc.)

Glow Dance (JHS)

After School Events

Baking

Movie Night

Holiday Themed Events
Past trips include:
Six Flags Fright Fest

iPlay America

Medieval Times

Sporting Events

Sahara Sam's Indoor Water Park

iMAX
Trip locations vary each year!
Summer Camps and Programming
We provide summer camps for kids ages 10-16. Some camps include:
Ocean County Parks trips

Sports Camps

P.A.L. Jr. Police Explorers

Gold Hawk Tae Kwon Do

Act it Out

Boys Fun Zone

#GirlPower

Adventure Ropes Course programs

7th Grade Already?! (Transition program for incoming 7th graders and their parents)
...and more!!