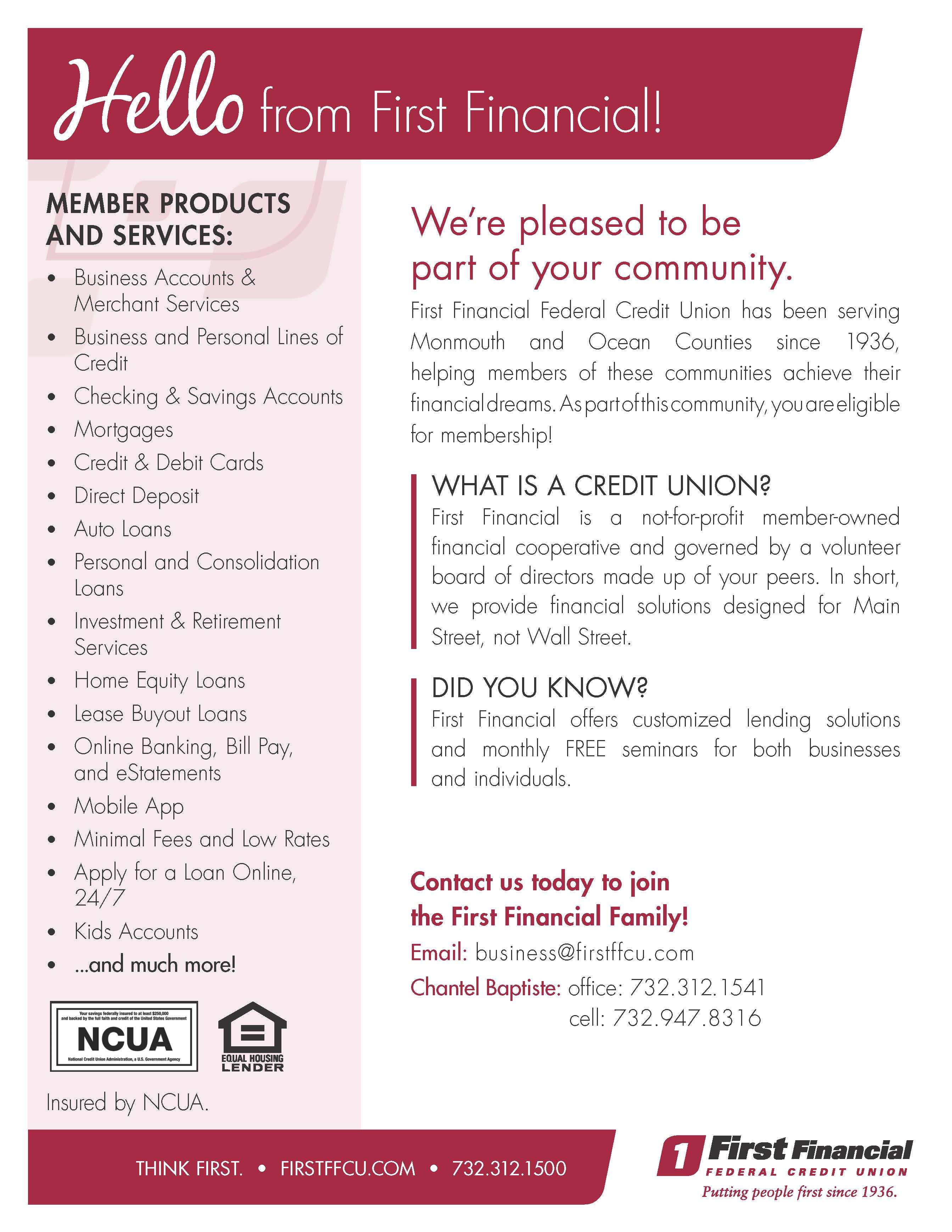 First Financial Federal Credit Union
First Financial Federal Credit Union offers Holiday Clubs, Savings Accounts, Checking Accounts, Summer Savings Plans, and various other services. Check out their website to learn more!
INTERESTED IN STARTING A NEW ACCOUNT?
Print and Complete the Membership form and bring it to the Business Office with a copy of your driver's license. We will send the documents securely to First Financial for you.
ALREADY A CREDIT UNION MEMBER AND NEED TO MAKE CHANGES?
PRINT Credit Union Change Form, sign and return to Sarah O'Toole
IMPORTANT NOTE! We cannot accept electronic copies of these documents!